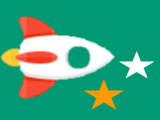 Hasca Latest News
Find out what we are currently working on by following us on
Twitter
.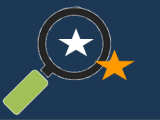 Hasca Ltd is a small specialist organisation that supports the delivery of high quality, sustainable public services. Our aim is to help you unlock the potential and skills in your organisation, local communities and citizens. We work with you, providing practical project management, and supporting coherent community wide change by bringing people and organisations together to achieve it.

Commissioning for Wellbeing (RQF) -
The first nationally recognised qualification for commissioners
Our Commissioning for Wellbeing programme has been co-produced and co-trained by carers and people with lived experience of receiving commissioned services or are the carer of someone who has.

Co-producers work alongside our regular trainers in guided learning sessions (some not all) as co-trainers and who help shape the materials delivered ensuring our courses are routed in practical real world experience.

All our trainers are former senior commissioners and train alongside a continuing active career in the sector ensuring they are up to date on all the latest thinking and challenges.

Our Alumni. Once you have gained your Level 5 CPCW certificate join Hasca's Alumni group giving you access to the knowledge and skills of colleague commissioners from your cohort and others across England to build your professional support network.
Level 5 Certificate in Principles of Commissioning for Wellbeing (RQF)
We were the first organisation accredited to deliver the new
Certificate in Principles of Commissioning for Wellbeing
which has been developed to introduce the principles of commissioning diverse and sustainable markets of provision and provide a valuable development opportunity for new and existing commissioners.
Read about how this course helped Emma
here
.
"I have loved this course and I will really miss it. Thank you for such an amazing journey – the timing has just been brilliant in terms of supporting my transition into the world of commissioning and sitting alongside my portfolio has enabled me to make the connections between the theory and practice. I'm so much more confident now in my role and would highly recommend this course to all commissioners and procurement teams alike."
Hasca offer 4 delivery model options:

Open National Programme
Individuals or small groups of learners join our open national programme. The benefit is that you don't have all the team out of the office at once and learners get to build networks with people outside their authority/region. This runs, as described in the
Information Sheet
, in virtual classrooms following a physical classroom based induction. These inductions happen around the country depending on the learner's locations. Check out when the course next runs on our
Open National Programme Schedule
.

Bespoke Virtual Classroom
As for Option 1 but having cohorts which are place based including public health and CCG if you choose. To ensure maximum engagement in the virtual classroom sessions we keep cohort numbers to 10-12 learners so a large organisation may want to run more than one. The benefit is that the induction would take place in in your own training room and you would have more of your staff going through at the same time.

Classroom Regional Programme
Running a bespoke programme for a region in a physical classroom provided by you. This would run, as described in the
Information Sheet
over 7 learning days rather than one full day and 11 half day sessions which is the virtual model.

Classroom Single Authority Programme
As in Option 3 but for a single authority based group for its own team or with health or other local commissioners. For this and Option 3 we would need between 15 and 22 learners.

To discuss training options please call us on
07803 206939
. To book your place please email
lynda@hascaltd.co.uk
.
Commissioning Short Courses
These short courses for commissioners are delivered on-line and build on the themes within the Level 5 Certificate in Principles of Commissioning for Wellbeing national qualification and support their practical application.
Value-based and person-centred commissioning
Outcomes-based commissioning
Using evidence in commissioning
Asset-based commissioning
Coproduction
Market shaping
Integration and partnership working
"Excellent training, very comprehensive. Provided useful tools and guidance on practical steps I can use to incorporate strengths-based commissioning."


Level 5 Certificate in Principles of Commissioning for Wellbeing (RQF) - Learning Disability and Autism
Hasca Ltd is proud to announce that we are delivering the specialist Learning Disability and Autism programme of the
Certificate in Principles of Commissioning for Wellbeing
funded by NHSE and Skills for Care. Co-produced and co-trained with people with lived experience and carers we have developed an exciting and thought provoking programme.


To express interest and apply for a full or part funded place please complete this
SfC form
. For upcoming cohort dates please contact
lynda@hascaltd.co.uk
.

People who use services, and Carers, have a vested interest in the quality and sustainable delivery of services. We help move the conversation up the
Ladder of Participation
to use everyone's talents to meet the challenges facing public services today.